VOLTA
(Remote Area, Liebe Detail, Freerange, Music Man)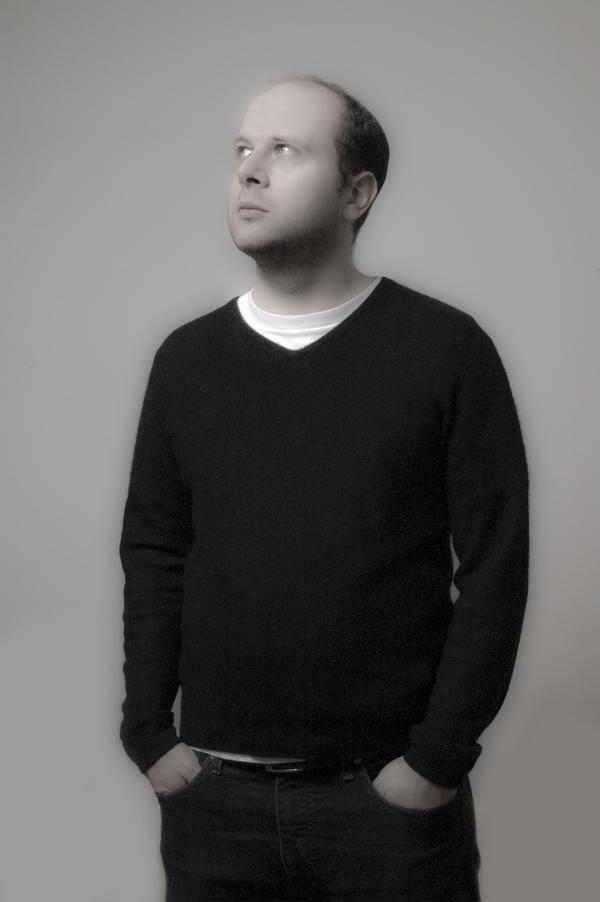 At the tender age of 29, Volta (Raphaël Parisod) is one of the rare artists to have been around for more than 12 years. At first he was influenced by his elder brother and one can imagine him at 7 years old, standing on a stool in awe as he experimented with his big brother's djing equipment, his first synthesizer tightly held under his arm. Later on, once he was old enough to actually be allowed into clubs, he discovered Dave Clarke, who became an infinite source of artistic and technical inspiration. After getting his first taste of playing in Ibiza with Jaime and Alfredo at only 16, he exploded on the Swiss scene, playing House and Techno with great artists such as Derrick May, Rolando, Claude Vonstroke, Marco Carola and Mandy. Today there is no local club, festival or event that has not called on him to ensure a full ecstatic dance floor.
The Volta touch is synonym to dance music in the noble sense. He doesn't adhere to only one « style » of music and can easily switch from Techno to Electro to House. Combining scratch techniques and total control, his sets flirt with one's curiosity and appeals to an open minded public, tribal, groovy and relentless.
In July 2003 Raphaël opened the VR Records shop in Lausanne and founded R-Productions, an event agency which organizes big electronic events in Switzerland. He was the first to bring the more "modern" sound to huge clubs such as the MAD in Lausanne, offering a palette of excellent then unknown artists such as Agnés and Lee Van Dowski. He is also at the origin of many party concepts such as Pirate Audio and Le Moulin Bleu.
End of 2003 saw the opening of his Dj school where he not only teaches mixing techniques on vinyl but also computer assisted music. Volta is affectionately considered a local hero as he continuously transmits his love for music by not only motivating new talent and creating events where others can play, but also by teaching others. His simple, "star –system" free outlook is endearing and has earned him the respect of a whole generation of music lovers.
In 2006 Volta and Alexandre created the group Bu and signed their first remix of Jesse Somfay's Jewelsweet Groove on the Audio Invader label. The hypnotic sounds and pumping rhymes that the track emits were play listed by artists such as Troy Pierce and Gregor Tresher.
Today he has turned towards producing his own sound and collaborates with the Swiss artist Salvatore Freda. Mythical labels such as Liebe Detail, Music Man and Remote Area have snatched their tracks up and soon their beats will be heard on dance floors around the world.
Links:
www.myspace.com/djvolta
www.facebook.com/djvolta
www.soundcloud.com/dj-volta
www.residentadvisor.net
Worldwide Bookings:

For any booking requests, please contact: thierry@justbecause.ch
Discography:
Volta
"Caballo Loco / Tzigane" - Gimmick Records
Release date: 13-01-2011
Volta
"Uncharted" - Recycle Records Vinyl
Release date: 19-11-2010
Volta & Salvatore Freda
"Lake People" - "Digital Area" - Remote Area
Release date: 01-07-2010
Volta
"St-Martin" - Plastic Fantastic Records Limited
Release date: 06-05-2010
Santorini / Volta
"Hold it down" - Recycle Records
Release date: 29-10-2009
Volta & Salvatore Freda
"Tiramisu / Smooth Gypsy" - Remote Area
Release date: 14-09-2009
Volta & Salvatore Freda
"Wild Beach" - Liebe Detail
Release date: 08-06-2009

Boris Castro / Volta
"Sunset - Volta RMX" - Recycle Records
Release date: 01-06-2009

Volta & Salvatore Freda
"Patatas Madras / Whestern Spaghetti" - Freerange Rec.
Release date: 18-04-2009

Volta & Salvatore Freda / Juno 6
"Bombolone / Molto in Basso" - Liebe Detail
Release date: 08-12-2008

Deetron
"Fuse Presents Deetron Sampler 2"- Music Man
"Basic Hood Lobos - Volta & Salvatore Freda"
Release date: 03-11-2008

Peter Pixzel / Volta & Soma Cruz
"Synthreich - Volta & Soma Cruz RMX" - Kismet Rec
Release date: 08-07-2008

Volta & Soma Cruz
"Spotwoodsy" - Kismet Rec
Release date: 04-07-2008

Jesse Somfay / Bu (Volta & Soma Cruz)
"Jewelsweet Groove - Bu RMX" - Audio Invaders
Release date: 21-02-2007
A few choice References (he has played at literally hundreds of parties):
Clubs Switzerland
MAD – Lausanne
Hive Club – Zurich
Supermarket – Zurich
La Ruche – Lausanne
D! Club – Lausanne
Loft Club – Lausanne
Too See – Fribourg
Case a Chocs – Neuchâtel
Zoo Club – Geneva
Casino de la Rotonde – Neuchâtel
Crem – Geneva
Globull – Bulle
Clubs International
Charada - Madrid
Space Club – Ibiza
Underground - Ibiza
Base Club – Greece
Mad – Marseille - France
Festivals
Paleo – Nyon
For Noise - Pully
Caprices – Crans Montana
Electrosanne - Lausanne
Magic Mountain – Leysin
Chocolate Festival – Lausanne
Fours a Chaux – Jura
Electron Festival - Geneva
2011 © djvolta.ch